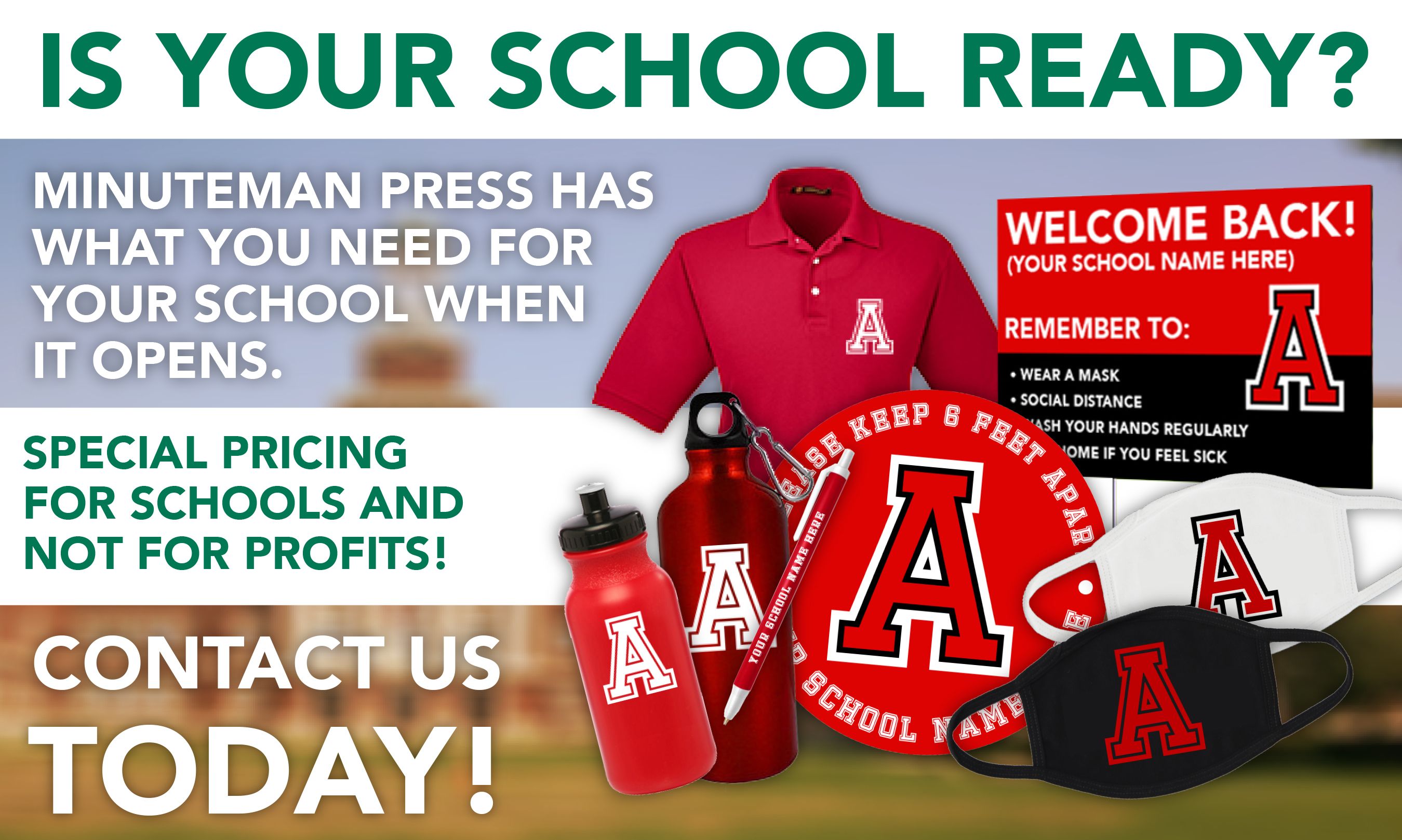 Show your school spirit with custom printed and designed social distance signage with your school colors and mascot. 
We can provide adhesive signage for walls and floors, yard signs, face masks and gaiters, and custom water bottles for each student.
Wearing a mask has been recommended by the CDC as being the most effective way to stay safe and keep others safe from contracting COVID-19. But this doesn't mean that you can't do it in style. Wearing a mask with your school logo or mascot is a great way to improve morale and show solidarity at your school. Having your school's colors on social distancing signs is also a way to say to your student body We are all in this together.
CONTACT US TODAY ABOUT ORDERING