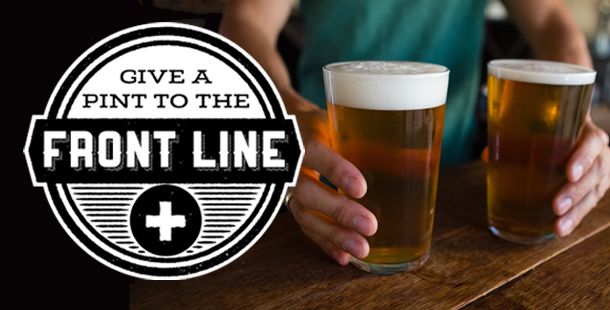 #BeerItForward with Give A Pint To The Front Line. With your donation, we will purchase gift cards from participating breweries and deliver them to local hospitals to distribute to their front line workers. The gift cards can be used now on to-go orders for beer, food, or merchandise - or down the road when the tap rooms re-open.
Buy a Pint, 6-Pack, 12-Pack, or a Case.
*We recommend healthcare workers enjoy their pint after their shift ;)
• If your front line healthcare operation would like to be on the distribution list for Gift Cards, please contact us at 716-855-3867
• If you are a Local Brewery and would like to be included in the purchase of Gift Cards for the front line, please contact us to be added to the list.