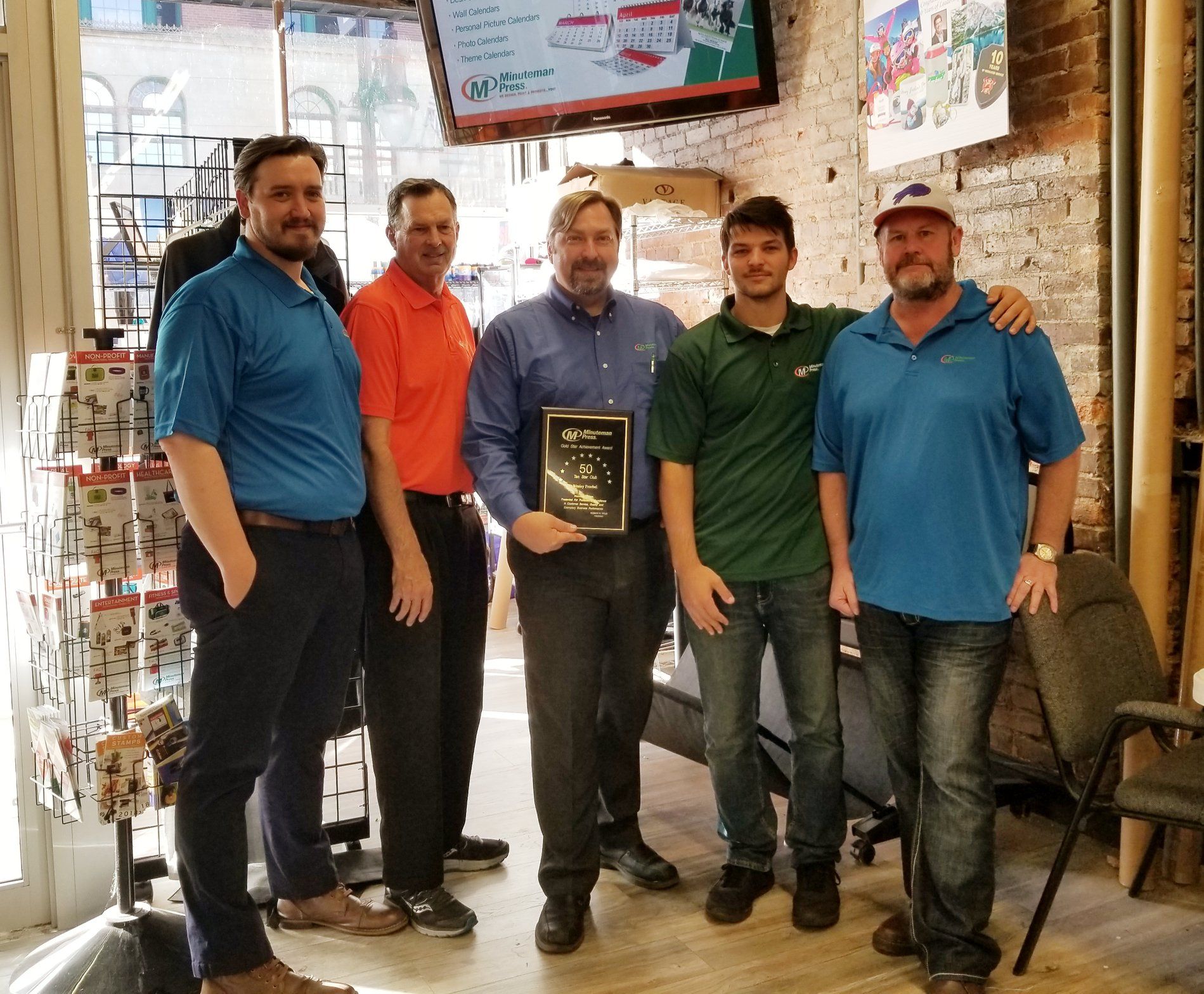 Minuteman Press Buffalo Staff
Wes acquired Minuteman Press of Buffalo on November 13, 2017. He brings over 20 years of experience in sales and marketing to Minuteman Press.
Throughout his career, he has consistently achieved revenue performance goals and generated record-setting revenues with The Advantage Company (Stereo Advantage and iFul Distribution), Ingram Micro, and Flexlume Signs in Business to Business sales. Wes is also a founding partner of Big Ditch Brewing Company.
Having held key sales leadership roles with small and large technology companies, Wes has gained a broad range of business development experience and has been successful in developing and cultivating business relationships. As Owner, Wes will manage the day-to-day operations of the business with a focus on sales & marketing of Minuteman Press' products and services to companies in Western NY and the downtown Buffalo area. Wes's goals are to Design, Print, and Promote... You!
---
Graham Abbott
Graham is the Graphic Designer & Customer Service Representative at Minuteman Press of Downtown Buffalo.
He attended the Savannah College of art and Design where he received his Bachelor of Fine Arts degree in Illustration.
Graham has been working as a professional designer and artist for 9 years. He has had the opportunity to work with several great companies such as Fisher-Price, Kids II, Coca-Cola, Celebrate Buffalo, and Sweet Jenny's. Some of his projects for these companies include packaging design, toy art, and advertising illustration. He is also a published children's book illustrator.
In his free time, Graham draws and writes comic books. He also participates in craft shows, selling his artwork.
Graham enjoys working with clients to find the best solution to their projects. He looks forward to every new opportunity that can help him grow as an artist and support others while doing so.
Adobe Photoshop, InDesign & Illustrator, Microsoft Office Suite, Advertising Illustration, Book Illustration, Package Design, Sculpture.
---
Cody Bartholomew
Cody is the Production Manager at Minuteman Press Downton Buffalo. His objective is to ensure your order is produced in the highest quality and on time.
---
Stephanie is our social media manager and production assistant.